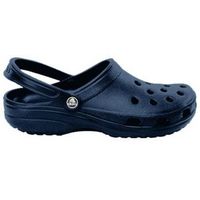 3-18 Review:
CROCS Cayman Sandal
Retail $29.99
First off, I know they look odd. I wanted something to wear after a long ride, chores outdoors, lazy Sunday's, etc.
My dad bought me a gift card to a local "Recreational Equipment" company. I had been looking for some slipons for awhile and noticed they offered CROCS. I received them Friday. Today, after the race, I wore them to wash my car, go to the grocery and walk around. They really are comfortable! They have more arch support than I was expecting.
The Cayman is meant to be alittle larger than your normal size. My foot seems like it is swimming in the shoe when I am sitting but, they are perfect when walking. They have a strap on the back that can be used or pushed to the front. So far so good!
I will be wearing them in more situations this week and report any and all reviews.